Osmo Polyx Oils Top Ten Tips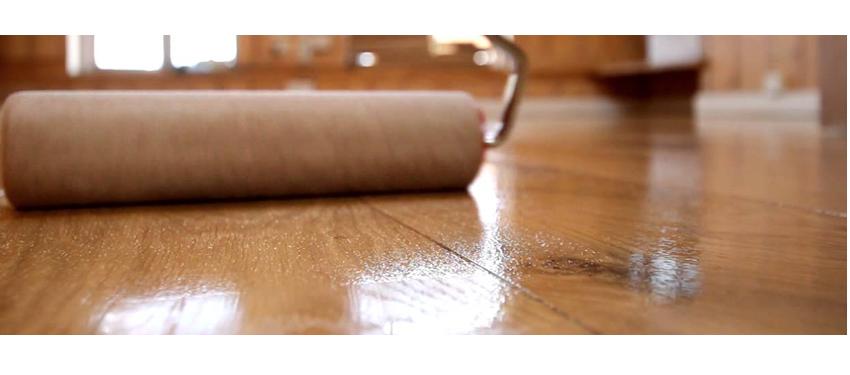 The Osmo Polyx Oils is a brand of wood finish created from a combination of natural oils and waxes. Using ingredients from plant sources makes way for a flooring that has a uniform appearance and colored evenly as compared to other commercial finishes. It has resistance against water, dirt and friction, making your floor looks smoother.

To be able to maximize the wonders this product can do to your flooring, here are 10 easy tips for you to follow.

1. Use a coverage calculator.

Keep in mind that a litre of Osmo Polyx Oils can be used to about 24 square meters per coating. Calculate the area that you need to finish using this guide. This is to ensure that the amount of Osmo Polyx Oil you buy is enough since it is not advisable to dilute this product.

2. Thin Thin Thin - Always Apply it Thinly.

Using too much will delay drying and may result to performance and aesthetic problems that are hard to resolve. Unlike other commercial finishes that are often liberally applied Osmo must be applied thinly. In addition, too much coating will make it hard for the oil to be absorbed into the pores of the flooring material.

3. Osmo Polyx Oil Raw Product for a Lighter, More Natural Shade.

For those who prefer their floors to have the untreated look, the Osmo Polyx Oil Raw product has been designed to make the wood appear very close to its natural color. It dries to a clear, matted finish but still maintains the protective coating the original Osmo Polyx Oils provides.

4. No need for Osmo Brush Cleaner, just clean your brushes in white spirit.

Why spend a lot on an Osmo brush cleaner when you can just use the good old white spirit? The paint thinner is very effective for brushes used in oil based finishes. Use hot and soapy water afterwards to thoroughly clean your brushes.

5. Buy the Osmo Floor Brush.
The Osmo Floor Brush may seem a bit pricey, but its short and stiff bristles are for incorporating the Osmo Polyx Oils into the wood, especially during the first coat. The floor brush also saves you the pain of doing the task while kneeling on all fours.

6. Sand the flooring to 120 grit grade for wood flooring.

The Osmo Polyx Oil must be used in a smooth, sanded floor. Sand off up to a 120 grit grade for most types of floors. Sanding too much will prevent absorption.

7. Choose your desired color by mixing Osmo interior colors.

The Osmo Polyx Oil is available in different color tones: clear satin 3032, clear Matt 3062, and clear semi-Matt 3065. These can be mixed to achieve your most desired finish.

8. Use Osmo 3040 as top coat for a whiter shade of Osmo 3111.

Using Osmo Polyx Oil Clear as top coat will only provide a layer of protection to the Osmo 3111. With a final coat of Osmo 3040, the whiteness of your floor will be accentuated and retained.

9. Source Wood Floors UK is your No. 1 source for Osmo Polyx Oil.

We offer a wide range of Osmo Polyx Oil products that will suit your needs. We are the leading supplier in UK that gives you more than your money's worth by offering free advice and cheapest prices in the UK.

10. Try before you buy.

The wood flooring's characteristics greatly affects the result of the finish. It is very important to always perform a trial application before doing it on the whole floor.
Here at Source Wood Floors UK, free samples are available! Just call us at 01379652613.
Why S urce?
Why S urce?
Free Delivery
On flooring orders over £300 and accessory orders over £50
Get inspired
With some of our more exotic products!
Take a look