Float Or glue?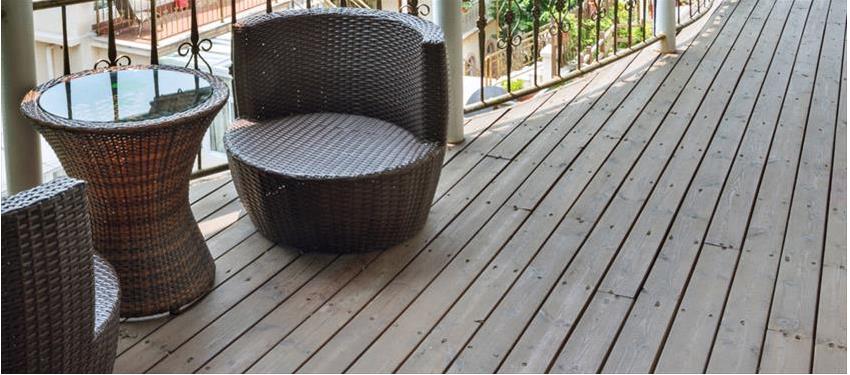 One of the most common questions people ask when installing engineered wood flooring into their home is whether to glue down or float the planks. Whether you're planning a DIY installation yourself, or you're calling in a professional, it's important to know about both methods so you can decide which works best for you.

Floating Vs Glued Down Engineered Wood Flooring
Glued down means using a bonding agent, adhesive or glue which is put directly onto the subfloor before laying any of your engineered wood flooring. As an installation method, glued down is most suited for either concrete or wood subfloors. However if you're installing over a concrete subfloor, you must ensure there's no damp because otherwise it will slowly damage the floor once it's laid. One great benefits of gluing engineered wood flooring to the subfloor is that the end result is very stable. However if you're not a professional it can be a messy process and you must also plan your timing wisely, ensuring you have allowed enough time for the glue to dry before walking on the floor. Floating is where the planks aren't fixed to the subfloor, but instead uses the weight of the floor itself to keep them in place. This method works well for engineered wood flooring and can give the wood slight flexibility under-foot. It is also very popular because it is one of the quickest and easiest installation methods; however they are not suitable for kitchens and bathrooms which have heavy objects in them such as appliances as they can damage the flooring. One of the other advantages of floating engineered wood flooring is that if it expands and contracts, it's less likely to become damaged because it's not rubbing against nails or glue. It's also a popular option because it can be installed onto any type of subfloor, which makes it the obvious option for people who want to keep the installation simple. If you are trying to decide between the two, then for engineered wood flooring floating is usually the best option as you can install it quickly and don't have to worry about which glue to use and how long to wait for it to dry. If you are installing hardwood flooring then using glue may give you a more stable result.

A Huge Range Of Solid And Engineered Wood Flooring At Source Wood
At Source Wood we find and supply a complete selection of solid and engineered wood flooring, with options perfect for any kind of room. We also sell everything you need for installing wood flooring including glues, adhesives and varnishes. We have the best prices you will find online, plus we provide next day delivery on everything we sell. If you would like advice about any of our wood flooring options please contact one of our friendly team who will be happy to explain everything to you. Email enquiries@sourcewoodfloors.co.ukor call 01379 642 843.
Why S urce?
Why S urce?
Pick up a bargain
Visit our offers page for great products at fantastic prices
View Offers
Get inspired
With some of our more exotic products!
Take a look