Refinishing Oak Door Thresholds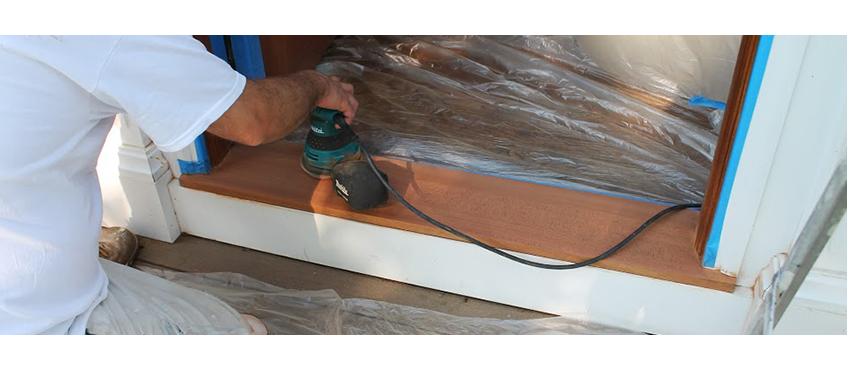 Wooden materials, like doors, doors thresholds, window sills, panels, and more are actually just some of the things that add subtle elegance and beauty to any home. Wood can help walls, ceilings and floor colours pop, or harmonies them depending on the wood, and technique used to stain them.

However, when it comes to wood, you have to remember that it requires maintenance, and constant care. Wood may be layered with protective coating, but that doesn't mean it is completely impenetrable by the effects of the sun's rays, rain, spills, and other factors that may affect wood colour. So as much as possible, to maintain the colour of the wood, wipe any kind of moisture off of it as soon as it lands on the surface.

Nevertheless, there are times when wiping moisture off is not enough. As time goes by, you may notice that some parts of the colours of the wood have either started to darken or lighten due to humidity, age, and the weather. Slowly, your wood doors and finishing will become unappealing, boring, and seemingly unkempt, even if you've been constantly taking care of them. In these instances, your only real option is to refinish the wood itself.

If you don't have any idea on how to refinish your Solid Oak door thresholds or any wood, here's a 3-step procedure that lets you do yourself and avoid unnecessary added maintenance expense:

1. Remove old finish.

One wrong move of people who refinish their own wood is that they don't try to remove the old finish completely, or at least to the point when the colour becomes even. This is very important as you cannot readjust your staining once you've started staining your wood. So remove old finish by using sandpaper. Be sure to make the wood of equal shade on all areas so use your tools to remove old finish from small hard to reach places, like a chisel.

2. Brush a new wood finish.

This is quite simple, you can use inexpensive paintbrushes to do this. The only important thing to do is just apply the finish evenly on all areas of the wood. Just take note that you should choose a finish that's perfect for the wood you're using. So if you are unsure which colour of oak would be better, stick to the first wood finish colour applied to it when you first had it. Once you apply the finish, be sure that it is spread evenly, if not, let the wood soak in the finish for 5 to 15 minutes before wiping any excess finish off. Once, you're done, let the stain dry for at least 8 hours.

3. Finish it off with a layer of protective coating.

Refinished oak can still be ruined immediately if not given an added protective coating. So use good protective coating like polyurethane, varnish, lacquer and other similar products for added wood protection. You can apply this with regular paint brushes or rollers to be even or you can also use aerosol versions if you are not fond of brushing.

Oak door thresholds or other wood material maintenance is important. Not only does it beautify your home, it maintains the wear and tear of it, too. So be sure to refinish your oak thresholds when needed by using these tips.
Why S urce?
Why S urce?
Free Delivery
On flooring orders over £300 and accessory orders over £50
Get inspired
With some of our more exotic products!
Take a look